Sime Darby, Porsche roll-out first locally assembled Cayenne in Kulim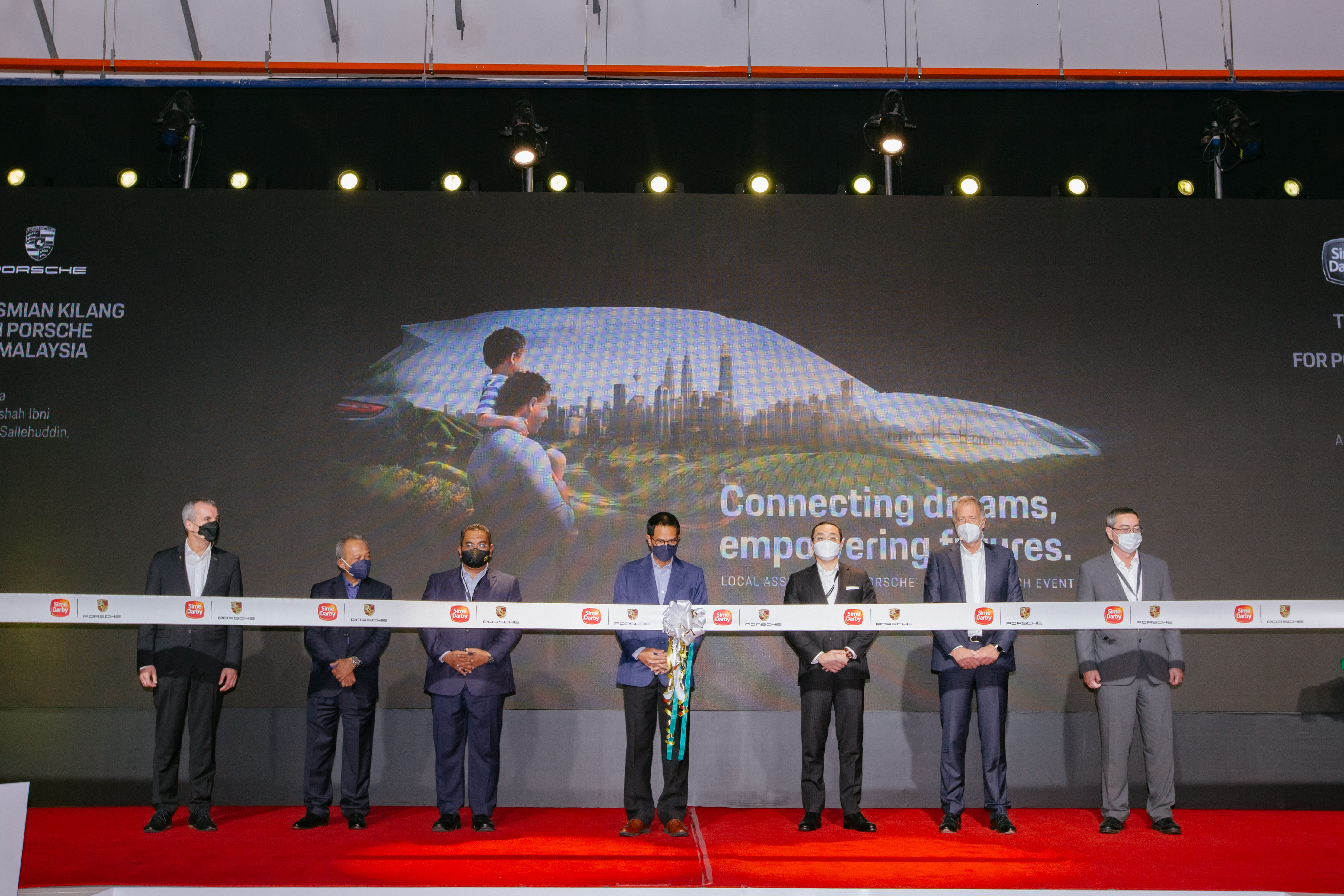 KULIM: The launch ceremony of the first Porsche vehicle assembly plant outside Europe between Inokom Corporation Sdn Bhd and Sime Darby Motors together with Porsche AG was officiated by Raja Muda of Kedah, Duli Yang Teramat Mulia Tengku Sarafudin Badlishah Ibni Al Aminul Karim Sultan Sallehuddin; Menteri Besar of Kedah Yang Amat Berhormat Dato' Seri Haji Muhammad Sanusi Md Nor; Tan Sri Samsudin Osman, Chairman of Sime Darby Berhad; Dato' Jeffri Salim Davidson, Chief Executive Officer of Sime Darby Berhad; Yang Berbahagia Dato' Sri Norazman Ayob, Deputy Secretary-General (Industry), Ministry of International Trade & Industry; Detlev von Platen, Member of the Executive Board – Sales and Marketing at Porsche AG, Albrecht Reimold, Member of the Executive Board – Production and Logistics at Porsche AG, Matthias Becker, Vice President of Region Overseas and Emerging Markets at Porsche AG.
The factory manufactures the Cayenne model with 100% assembly from a local workforce that has been thoroughly trained by Porsche AG and this production is supported by a network of local suppliers and service providers. Sime Darby Motors and Porsche AG chose Malaysia for its first assembly facility outside of Europe, signaling the companies' confidence in Malaysia's ecosystem and strengths conducive to supporting their long-term growth. Porsche Cayenne 'Made in Kulim' can now be obtained at a price starting at RM550,000. This good news makes all Malaysians immensely proud as our country is the first country chosen by Porsche to open an assembly plant outside of Europe since the 74 years of the establishment of this German company. At Inokom, we are grateful for the trust in us, and we would like to welcome Porsche AG to our plant.